Commercial Department

---
Do vehicles play a major role in your business success? Then let us show you how Rick Hendrick Commercial Sales is your best business partner when it comes to supplying the right vehicle for almost any business need. If you've struggled to find dealerships with commercial sales departments that are easy to work with, struggle no more and make the trip to Rick Hendrick Chevrolet Duluth to learn more about Hendrick commercial trucks.
---
Why Choose Hendrick Commercial Trucks?
As one of the fastest-growing commercial fleet vehicle dealers near Atlanta, we strive to provide the Southeast Region with vehicles that perform the best while providing great value for your company dollars. Most dealerships with commercial sales departments don't have the dedicated commercial staff and experience you will find at Rick Hendrick Chevrolet Duluth. Everyone on our staff has at least 10 years in the business and most have 20 years or more. Between our work-ready inventory of Hendrick commercial trucks and the high-caliber customer service we provide, you'll have everything you need to help your business flourish.
There are many programs and incentives available for the business buyer — many of which are unknown by the typical retail salesperson or dealer. We ask the right questions in connection with every purchase request to make sure you are getting the best price and value for your money. You get our best price upfront. That's the Hendrick Advantage!
Learn More About Chevy Commercial Trucks in Georgia
Our dealership near Lawrenceville is home to the greatest selection of Chevy commercial trucks in Georgia! No matter your trade, we can pair you with a truck or van that meets your needs. Here's a snapshot of some of the work-ready trucks you can find in our inventory:
Chevy Colorado: The Chevy Colorado is a midsize truck that would make a great companion for landscaping, maintenance, delivery, and other such services.
Chevy Silverado 1500: The Silverado 1500 can be found on almost any job site in America! With a longstanding reputation for durability and respectable towing and payload, this is the truck of choice for contractors.
Chevy Silverado HD: We also have the full Silverado HD lineup of heavy-duty trucks! Popular options include the Silverado 2500HD and 3500HD, which are suitable for large commercial jobs that require towing over 18,000 pounds. Silverado HD trucks are also available in cab chassis styles, which can be paired with a variety of body types.
There are many more options to explore with us, so stop by anytime! We'll listen to the needs of your business to help you choose a commercial truck that meets your bottom line while helping you get the job done.
Call us anytime for a quote or additional info.
Ready to begin your journey with the premier commercial fleet vehicle dealer near Atlanta? Call our toll-free sales number Monday through Friday between 8:30 AM and 9:00 PM or email us 7 days a week any time at [email protected]. We'll give you a prompt, no-hassle, "bottom line" quote on any new vehicle request.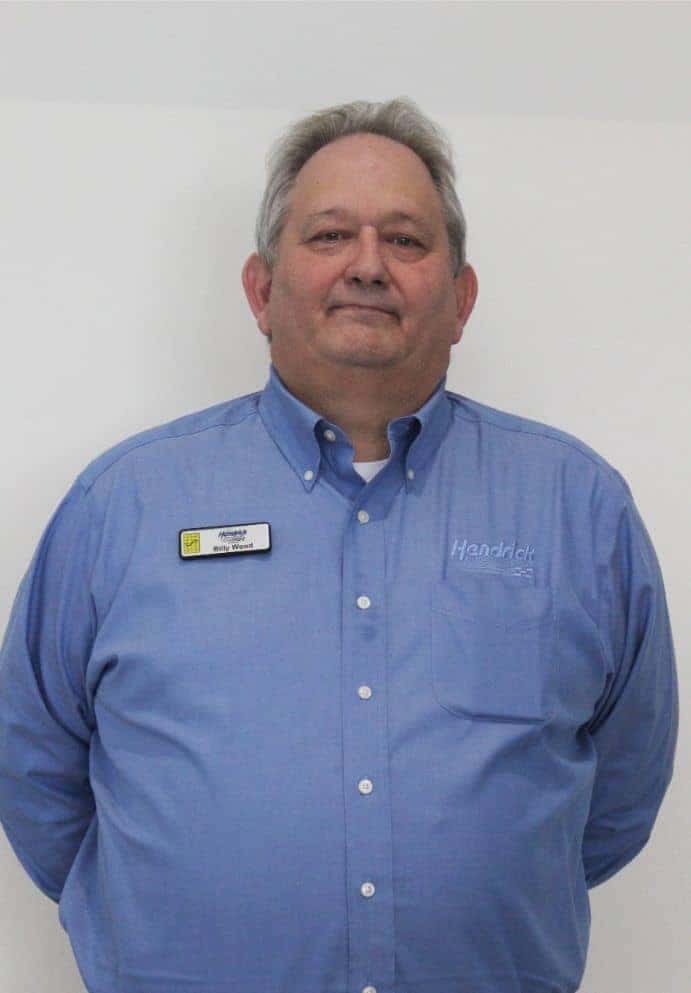 Contact Billy Wood – Account Manager
Billy has 23 years of GM experience and 12 years of experience with the commercial fleet. He also worked for General Motors for 12 years prior to coming to the dealer side. Billy is married to his wife Tina and enjoys coaching young athletes in football. Call Billy on his cell phone at 404-787-2718 today!
---
Browse Commercial Inventory